TRANSLATE THIS PAGE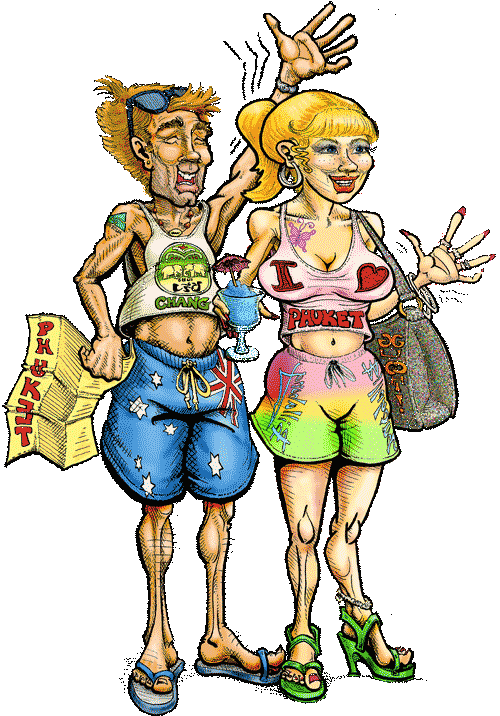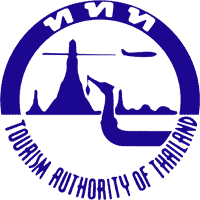 TOURISM AUTHORITY OF THAILAND
TAT LICENSE 33/05201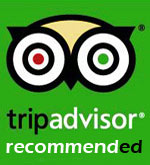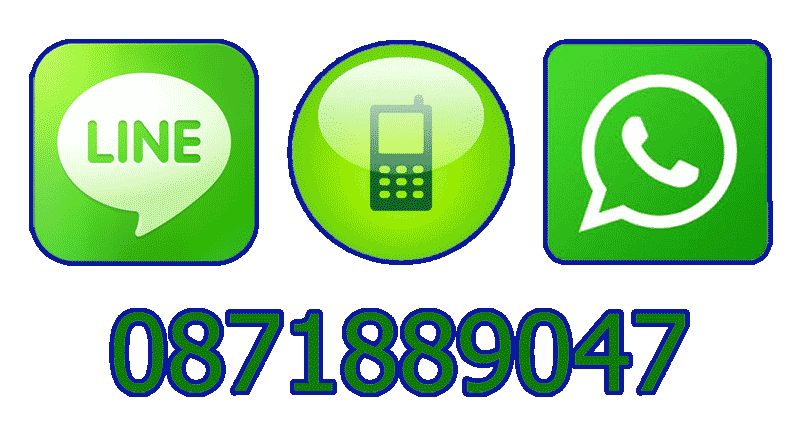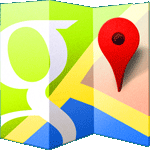 TRANSPORT OPTIONS AROUND PHUKET ISLAND
Getting around Phuket Island and surrounding provinces is easy, roads are reasonable, and theres a few options.
TUK TUKS
Tuk Tuks (pronounced took took) are the main form of Public Transport in Patong and getting to other areas. They dominate the Patong landscape, taking up any and all available Public parking as if its a divine right. Do not attempt to park in any spot they have claim to. Problems have arisen in the past with them getting violent if things aren't going thier way.Avoid using them, as they are expensive, and its 200 Baht minimum, even for a short distance within Patong.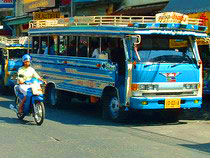 BAHT BUS
The Blue Buses or Trucks are known as "The Baht Bus". T They operate from most of the beaches to Phuket Town. There is no bus between Patong and other beaches. In Patong, they leave every 20mins until 6pm. The Baht Buses do not run on a timetable. It travels slow so you just flag it down anywhere and hop on.
Not sure on the routes, but the Patong one goes past Central Festival Shopping Centre, and the "bus terminal" for the Baht Bus is near the centre of town. Cost is 25 Baht for the 15Km journey from Patong to Phuket Town for example. They are painted a sky blue with yellow pin stripes, and can be hailed down if you wish to catch one. The service to and from Patong Beach finishes at 6pm.
The area where they park in Phuket Town is like a local bazaar, very busy, lots of interesting shops and stalls. From Karon, it will go through Kata, Chalong, then to towm. The same bus will probably not be the one that returns you if you stay on board. No problem to wander around, if you are unsure, ask someone, they will put you right.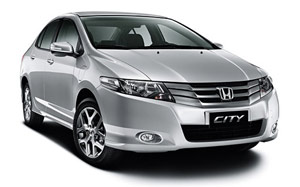 CAR HIRE
Many companies are represented, including Avis, Hertz, and other international companies. Also many local companies. I have not heard of any bad experinces with any of the companies in Thailand.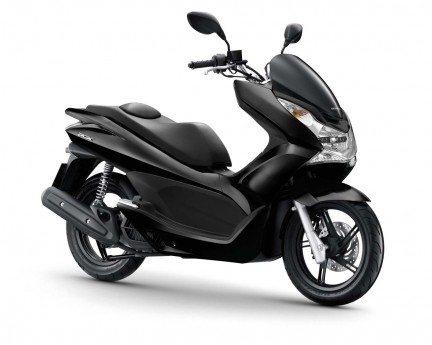 MOTORSCOOTER RENTAL
Motorbike or Scooter Rental is very popular, and you can rent one easily from many roadside businesses. Be aware you must be licenced to drive one legally.
Fines are not high, but Travel Insurance is voided for injuries to accident victims who do not have a Motorbike Driving Licence.
We have our own fleet of motorbikes that can be rented through any of our Tour Kiosks, or phone 087 1889047 to arrange free delivery to your hotel.